PrimeArray PACS Data Migration for Maximum Data Integrity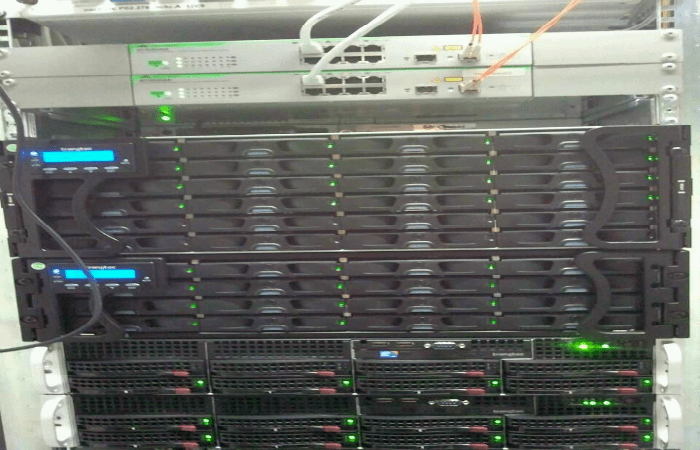 PrimeArray PACS data migration service offer simplified process for data transfer from disparate legacy PACS while maintaining maximum data integrity. Our PACS solution focus on the quality of rapid data migration to operate at peak efficiency that outperforms competitors in terms of high volume of studies moved per day and minimal impact on end-user access to data.

Legacy PACS data migration largely depends on identifying Data Dictionary and Schema to match data field of destination PACS and nearly every PACS vendor refuse to disclose it citing intellectual property issue. So PACS data migration is time-consuming and expensive when legacy PACS and destination PACS vendor is different. It also make hard to maintain accepted level of data integrity.

PrimeArray has pioneered solution for PACS data migration enabling better healthcare by moving data from legacy PACS with maximum data quality and liquidity. Our data migration can reconcile clinical data from multiple, disparate legacy systems to one location and also make sure that patient care and hospital operation is not disrupted during data migration.


Data portability during PACS migration
PrimeArray ensure data liquidity so that relevant data is immediately available for hospital operation while migration process is going on by scheduling migration for periods of low network activity and optimized, multi-threaded transfers can carry out at night even as data pulled from the system for next day's business. No need to wait for extended time for new PACS go live before migration is complete, as our high volume PACS migration ensure data liquidity.
Clean and organized Data
Data migrated to new system is made usable as part of the migration process with varying state of compliance without losing its native format. PrimaArray data migration technology use data coercion for achieving consistency across multiple system with data integrity. You get your data organized and clean when you migrate to new PACS.
Vendor neutral archiving
PrimeArray's vendor neutral approach while migrating third-party legacy system allows migration data with standard format and achieve interoperability between different healthcare information system and software to communicate, exchange data and information use.
Efficient data management with highest interoperability
PrimeArray's commitment to achieve maximum data integrity enables health organization get tailored project management for PACS data migration. It includes auditing, workflow analysis and reporting, testing, monitoring, scripting, server management and covers all building block for project management. These effort return efficient workflow for data migration and give maximum interoperability for your data.
PrimeArray's Formula for Successful PACS Data Migration
PrimeArray is well aware about challenging task involved in transitioning from legacy PACS to new PACS while keeping legacy data integrity, availability and interoperability in destination PACS. Successful PACS data migration demand careful planning, identifying possible problem and pitfalls that can occur during migration and solution to those problems. PrimeArray's articulated data migration process has a winning formula.
1. 360-degree planning
As Denis Waitley states "Expect the best, plan for the worst, and prepare to be surprised". We take data migration planning seriously to determine migration scope, mapping legacy PACS workflow for planning actual migration process and setup hardware that cover all aspects of migration. Our pre-migration assessment determine the size, quality and distribution of the data in legacy archive to identify and validate what has already been migrated to destination by other processes.
2. Data migration dry run
Ensuring success in PACS data migration largely depend on how actual migration process deliver that decided during planning phase. Our project managers will have dry run with demo data from legacy PACS to validate planned process works accordingly and problems identified in dry run is solved before commencing data migration.
3. Full migration
PrimeArray's project manager will start automated data migration process after confirming all system in migration process is online and working at optimum level. It also include scheduling migration and supervision, reporting error and exception processing, ongoing monitoring and reporting.
4. Data validation
PrimeArray provide migration report and multi-level validation of migrated data that includes record history, log and performance statistics, site-specific mapping. Our data validation process help client to determine accuracy and data integrity of the migrated data in new to provide final acceptance of the data cleanup and migration.
PrimeArray PACS data migration benefit
Why choose us? PrimeArray is your partner, our vendor-neutral approach in multiple legacy system PACS data migration means our customer get what they ask for. We manage migration schedule to avoid interruption in hospital current operations with the help of our rapid data migration technology and using network at off-peak hour that minimize impact on existing system resources. PrimeArray perform pre-migration assessment of your legacy PACS to formulate best approach needed for efficient data migration to new system and a realistic view of the current system to analyze and report how our strategy will achieve your data migration goal.