Salem NH Home and Business Security Systems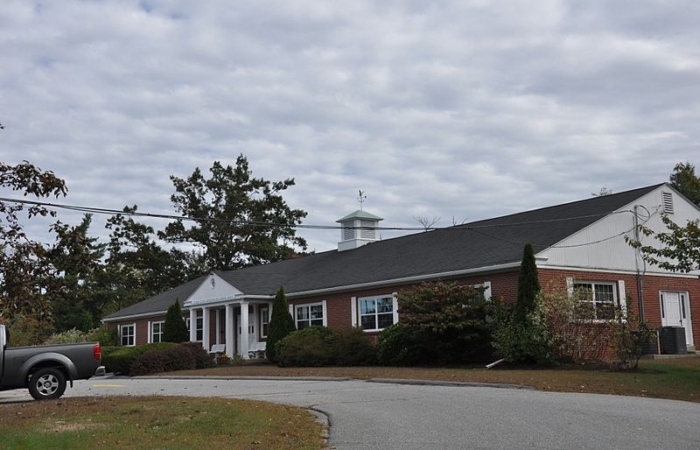 Reliable Home and Business Security is now at your reach. PrimeArray System bring latest Security System for Salem, NH Home and Business communities. Our goal is to provide top notch security solution for your home and business at first rate service and price. Salem is a marketing and distributing center north of Boston, with a major amusement attraction, Canobie Lake Park, and a large shopping mall. With 29,086 population crime rate in Salem is considerably higher to national average across all communities in America from the largest to the smallest. FBI crime data also suggest Salem is not one of the safest communities in America. Relative to New Hampshire, Salem has a crime rate that is higher than 91% of the state's cities and towns of all sizes. Salem citizen can assist in creating a low crime level and peaceful environment by installing a home and business security system. Security systems are no more a luxury item rather evolved into a home appliances used in every household. Get completely integrated and configured security system from PrimeArray with exceptional prices and superior services.
Home Security System in Salem, NH
Starting in the 1950s, Salem developed rapidly as part of Greater Boston, with suburban-style residential neighborhoods and a long strip of commercial development along NH Route 28. Salem mixes small town, rural living with the advantages offered by a city. Single-family detached homes are the single most common housing type in Salem, accounting for 68.30% of the town's housing units. Other types of housing that are prevalent in Salem include large apartment complexes or high rise apartments ( 17.28%), duplexes, homes converted to apartments or other small apartment buildings ( 5.86%), and a few mobile homes or trailers ( 4.46%). PrimeArray Home Security System perfectly fit in Salem's housing unit security need. You may install a few IP Camera around your compound with Video Recording System. For more security you may like Door Access Control with Remote Access option, manage your security system when you are at work or at a vacation. Home Security System comprise of various devices require compatibility to work together as single unit. PrimeArray Home Security System include:
IP camera systems
Door Access Control
IP Intercoms for Manual Door Control
Camera Video Recording System
Monitoring and controlling your security system, view cameras, control your homes temperature, lighting, door locks are now at your fingertip. We will be happy to help you choose security system and package that meet your specific needs. We will ensure that you not only get a reliable security system for protecting your family and properties but also get unparalleled value of your investment.
Business Security System in Salem, New Hampshire
PrimeArray System offer customizable Business Security System for large and small business in Salem. Our robust business security system can cater businesses of all kind, whether it is small, medium or large. Many Fortune 500 companies using PrimeArray Business Security System that are household name across America. Our popular business segment security system network attached surveillance cameras comes with accessories such as Lenses for Megapixel IP Cameras, Video Encoders or Camera Encoders. Our Business Security System can be purchased in separate module. Based on your security requirement you can upgrade your system. It may require special purpose software and hardware. PrimeArray assures you to deliver all the component necessary to build your Business Security System. Our Business Security System includes:
Network Video Recorder (NVR) System
Video Encoders or Camera Encoders
Long Range and Night Vision Cameras with Thermal Imaging
IP Door Readers
EasyWeb Software
Access Control Software
IP Door Access Cloud Control
Proximity and Smart Card Door Credentials
Analytic and Specialized Surveillance Systems
ECKey Bluetooth Reader Uses Your Smartphone as the Credential
Remote Door Access Control Using an Intercom and IP Camera
Complete City Surveillance System
So, don't hesitate to contact us for assistance.
After you purchase your security system, we will ensure that it works in an exact fashion as desired by you. If you need any assistance regarding the installation of system or integration of various components or technical support of any other kind, please give us a call and we would be happy to help you.