Hollis NH Home and Business Security Systems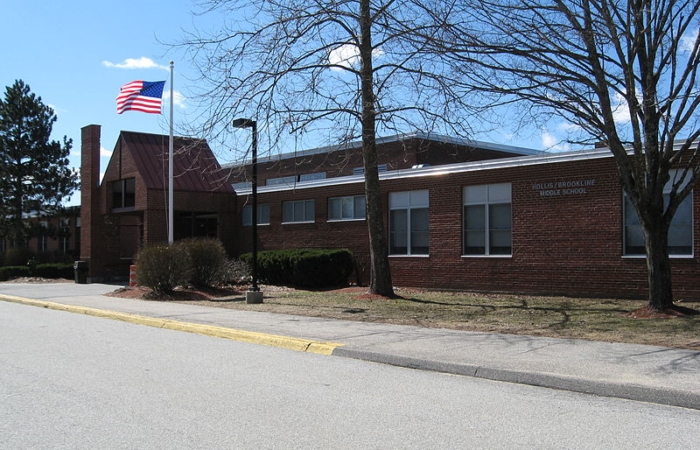 Home and Business Security System from PrimeArray is now available in Hollis, NH. In 1746, Hollis received its charter to establish the town government. By the time of the Revolutionary War, Hollis was the residence of two hundred and eighty families scattered over about thirty square miles. Bordering with many town of New Hampshire and Massachusetts, Hollis is rapidly changing from mixed-use farmland (apple orchards, corn, pumpkins, and other vegetables) to a bedroom community for the 54% of working residents who work elsewhere in New Hampshire, and the 30% who work out of state. Being a small town with 7,790 population, Hollis is not free of larceny theft, burglary and property related crime like all other cities indicated in FBI Crime Database for 2015. Our analysis of FBI Crime Database for 2015 also point out burglary, larceny theft and property related crime in Hollis among New Hampshire town of similar size and population. PrimeArray provide wide range of security system for Home and Business based on your specific requirement. Contact our engineer and security specialist to assess your security need and decide what security system will best suit for your Home and Business.
Home Security System in Hollis, NH
Home owners in Hollis New Hampshire have multiple options while choosing Home Security System from PrimeArray. Single IP camera to a completely integrated and configured security system, we provide you exceptional prices and first-rate services. Our products span a wide variety including camera lens, network switches and computer systems for the purpose of video recording. We provide technical guidance and consultation to buy Home Security System like IP camera for protecting you, your family, and your property assets and provide you with peace of mind and security.
Installing a Home Security System ensure that your home is safe from any burglary and property related crime consequently increasing your property value. PrimeArray Home Security System include:
IP camera systems
Door Access Control
IP Intercoms for Manual Door Control
Camera Video Recording System
PrimeArray System ensure that you not only get a reliable security system for protecting your family and properties but also get unparalleled value of your investment.
Business Security System in Hollis, New Hampshire
PrimeArray Business Security System offers customizable security System for Hollis business community. Our popular business segment security system such as network attached surveillance cameras comes with accessories such as Lenses for Megapixel IP Cameras, Video Encoders or Camera Encoders. What are your requirements? It is essential for you to understand that a Business Security System constitutes of various devices that are needed to be compatible to each other so that they can work together as a unit. It may also require special purpose software and hardware. PrimeArray assures you to deliver all the component necessary to build your Business Security System. Our Business Security System includes:
Network Video Recorder (NVR) System
Video Encoders or Camera Encoders
Long Range and Night Vision Cameras with Thermal Imaging
IP Door Readers
EasyWeb Software
Access Control Software
IP Door Access Cloud Control
Proximity and Smart Card Door Credentials
Analytic and Specialized Surveillance Systems
ECKey Bluetooth Reader Uses Your Smartphone as the Credential
Remote Door Access Control Using an Intercom and IP Camera
Complete City Surveillance System
All our product has warranty. Please visit our website for more information. So, don't hesitate to contact us for assistance.
After you purchase your security system, we will ensure that it works in an exact fashion as desired by you. If you need any assistance regarding the installation of system or integration of various components or technical support of any other kind, please give us a call and we would be happy to help you.